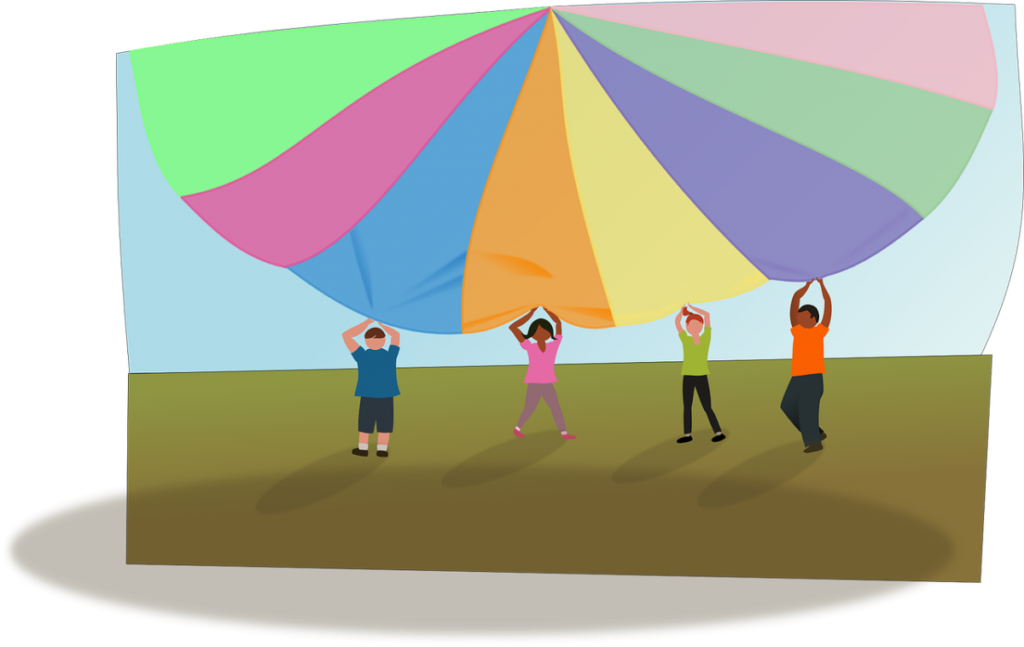 Each month, the staff at Creating Together bring out the parachute for some "parachute play" – an activity that has built up a bit of a reputation for itself in our neighbourhood as a big hit with the kids.
So what is parachute play and what makes it so great?
Beautiful and sometimes calming, a parachute can create soft, whispering sounds or loud, rippling noises, depending on how quickly it is moved. Parachutes are usually made of brightly coloured, lightweight nylon and are equipped with strong, reinforced handholds. (Parachute Play.com)
It may not sound like much, but kids love it – and there are so many different games that can be brought into the mix, to keep in changing each month.
An article by EarlyYearsCareers lists a number of benefits of playing parachute games:
1.       Promotes skills in all areas of the EYFS
2.       Team Work
3.       Turn Taking
4.       Communication and language skills
5.       Hand-eye Coordination
6.       Following instructions
7.       Sensory development
8.       Gross Motor Skills
9.       Fun, Fun, Fun
So what are you waiting for?
Join us April 20th at 1:15
for our next
Parachute Play activity!