We hope you are enjoying the winter holidays with one another. We are looking forward to beginning a fresh year with you all, and are excited to get things rolling with our special guest for circle time on the first Wednesday of each month – Glitterbug from the 519!
Click on the poster at 10am on each of the dates listed below, to link directly to our Zoom channel!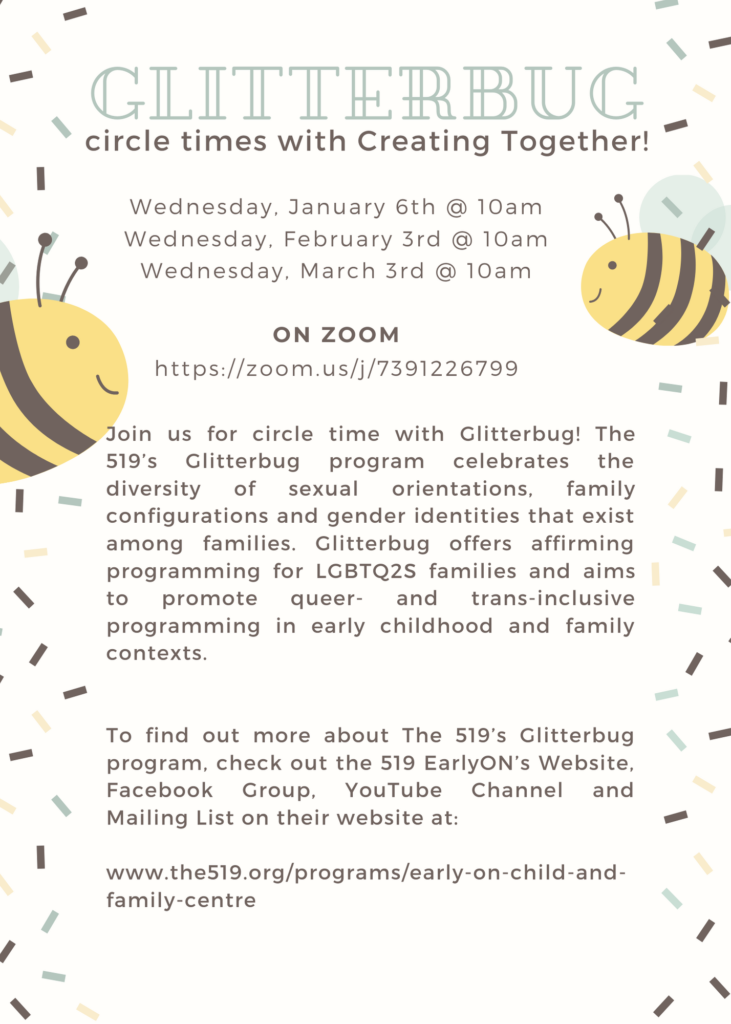 Links for 519 EarlyON's Website, Facebook Group, YouTube Channel, and Mailing List.
See you there!