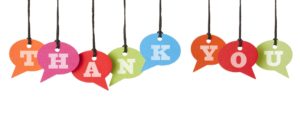 We wanted to extend a warm farewell and heartfelt gratitude to a few very special and generous individuals who will be stepping down from the Creating Together Board of Directors.
Vijaya Agrawal, Laura Faberman & Jennifer Spencer – thank you so much for all you have done for our community. Your time, energy, and thoughtful care has helped Creating Together be what it is today. Your kindness and generosity has shaped the community around us, a message to all of us to give what we can to our days and the lives we touch.
All the best to you as you move on to new adventures!