"I bring my son and baby here every week to learn, play, and teach my children. If it wasn't for this place I don't know where I would take my children or get the help I need."

– Parent
We have received some lovely messages from current and past families since we launched our fundraising campaign earlier this month. They have been wonderful reminders of our many community connections, as Creating Together has been supporting families in Parkdale since 1976. With your help, we can continue to offer high quality, accessible support and services to our community into the future!
Please consider making a donation in support of our program through our Canada Helps page.
Curious about how many families drop in each month? Here's a look at Creating Together by the numbers: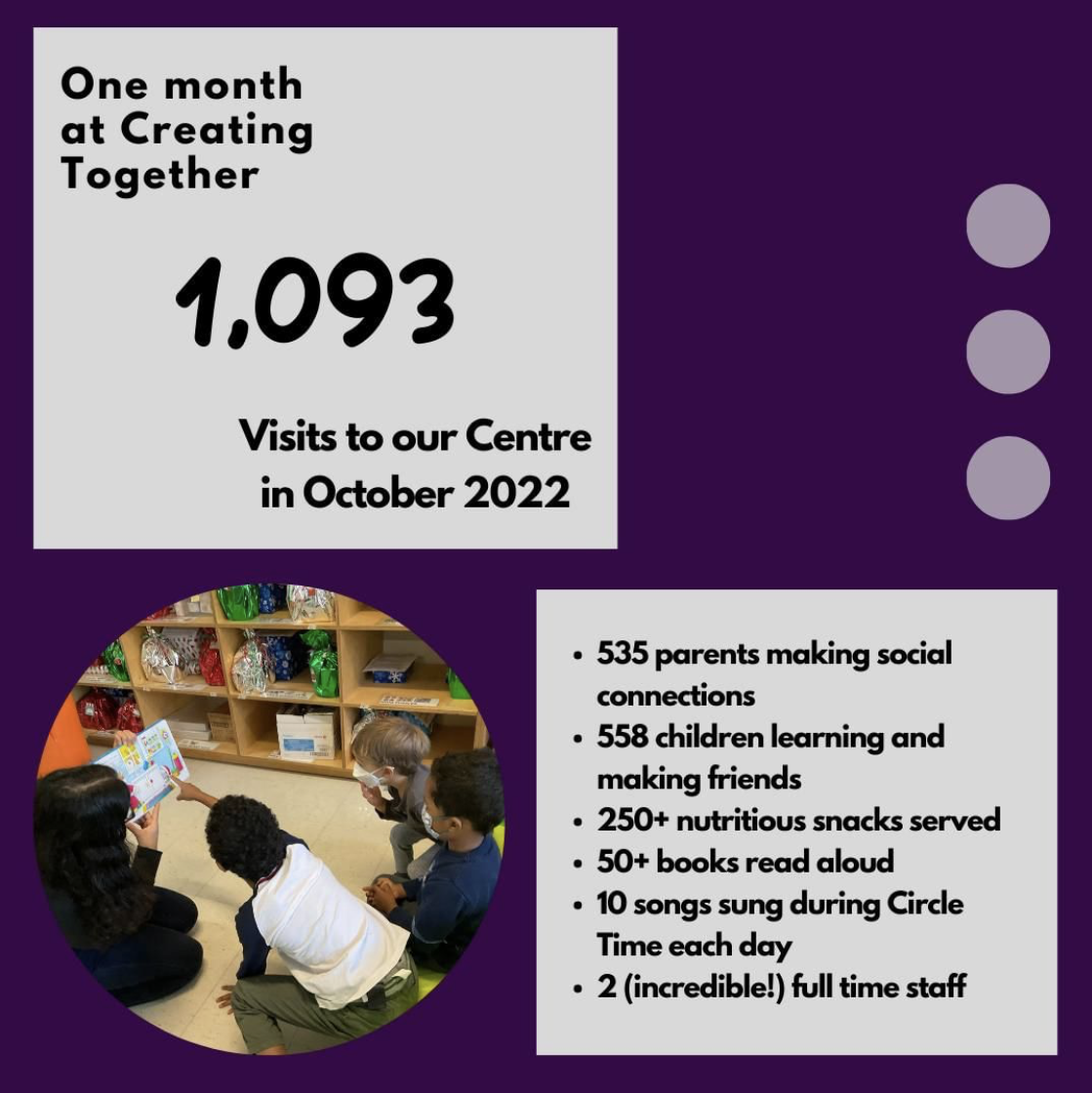 With over 1,000 visits monthly, we will direct some funds raised towards hiring additional program staff to keep up with our growing community. We hope we can count on your support in the coming weeks!