Every February, people in Canada are invited to participate in Black History Month festivities and events that honour the legacy of Black Canadians and their communities.
The 2021 theme for Black History Month is: "The Future is Now". As parents and caregivers of the next generation, it is indeed the future that we are creating.. Black History Month gives us all an opportunity to honour where we come from and look to the future.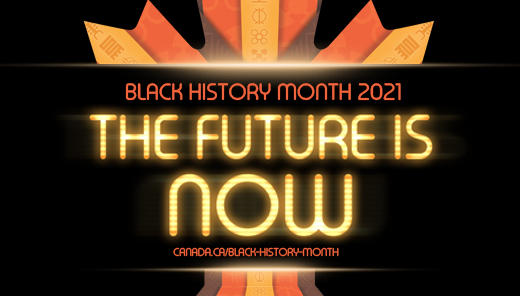 What is Black History Month
Black History Month is about honouring the enormous contributions that Black people have made, and continue to make, in all sectors of society. It is about celebrating resilience, innovation, and determination to work towards a more inclusive and diverse Canada—a Canada in which everyone has every opportunity to flourish.
Black History Month in Toronto
The City of Toronto Archives is proud to share its Black History in Toronto webpage, which was launched in November 2020. Created with the support of the Ontario Black History Society  and the City of Toronto's Confronting Anti-Black Racism Unit, the webpage highlights the history of Black communities, activists and leaders, service organizations and much more!
The Toronto Public Library also celebrates Black History with year-round events and programs that honour Black heritage and consider the historical significance and contemporary contributions of Black activists and artists from around the world. In fact, our very own Parkdale Library is home to The Rita Cox Black and Caribbean Heritage Collection, featuring over 16,000 books, DVDs, CDs, newspapers and magazines for adults, children, and teens. The materials focus on the Black and Caribbean historical and cultural experience, with a special emphasis on Canadian content.
Take a look at upcoming events, reading lists, videos, and podcast episodes tpl.ca/blackhistory, such as this reading list for young readers: https://torontopubliclibrary.typepad.com/kids-books/2019/01/20-canadian-childrens-books-for-black-history-month.html
Additional Resources for Children
And, for those of you who would like to take the conversation deeper, CBC has a great feature to help parents and caregivers walk through the history and key messages around black history month:
Staying connected to each other during these challenging times is more important now, than ever. Stories have the power to build connections when they are inclusive of all voices.
So take a look at these resources, dive into the stories, and have some discussions with family and friends. Together we can create a different future, and it starts now.