Movember is an initiative led by the Movember Foundation, the "leading charity changing the face of men's health." The Movember Foundation is committed to "helping men live happier, healthier, longer lives" by "making a difference in mental health and suicide prevention, prostate cancer and testicular cancer."

Movember is an awesome opportunity to get the young people in your life aware of some of the issues facing men, and pulling in their support for the healthy men in their world! Here's some fun ways to get them to "Mo their own way"…
Make a support card for that special mister in your life.
Is there someone special who takes their health seriously and is moving this movember? Work with your child on creating some cards or art pieces with inspirational sayings:
"You inspire me to be me"
"Thanks for showing me to put my health first"
"When you take care of you, it tells me it's ok to take care of me."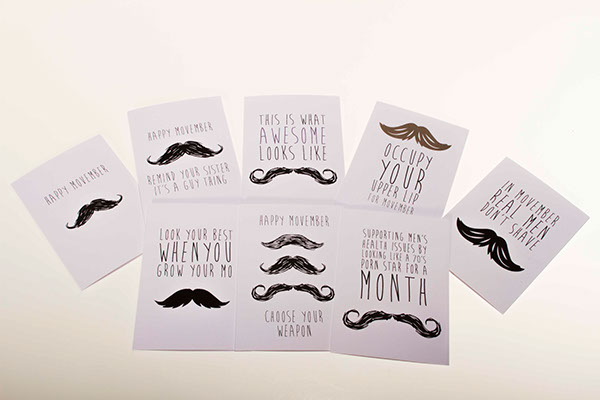 Have them make a donation
Moustache Action
After telling your child about Movember, they will certainly want to grow a moustache! Make your own with  PBS Kids offerings, and why stop there?! Make extras to label your child's lunchbox and special toys.
Story Time
The Toronto Public Library recommends these books to read with your child this month – delightful reads available through your local library!