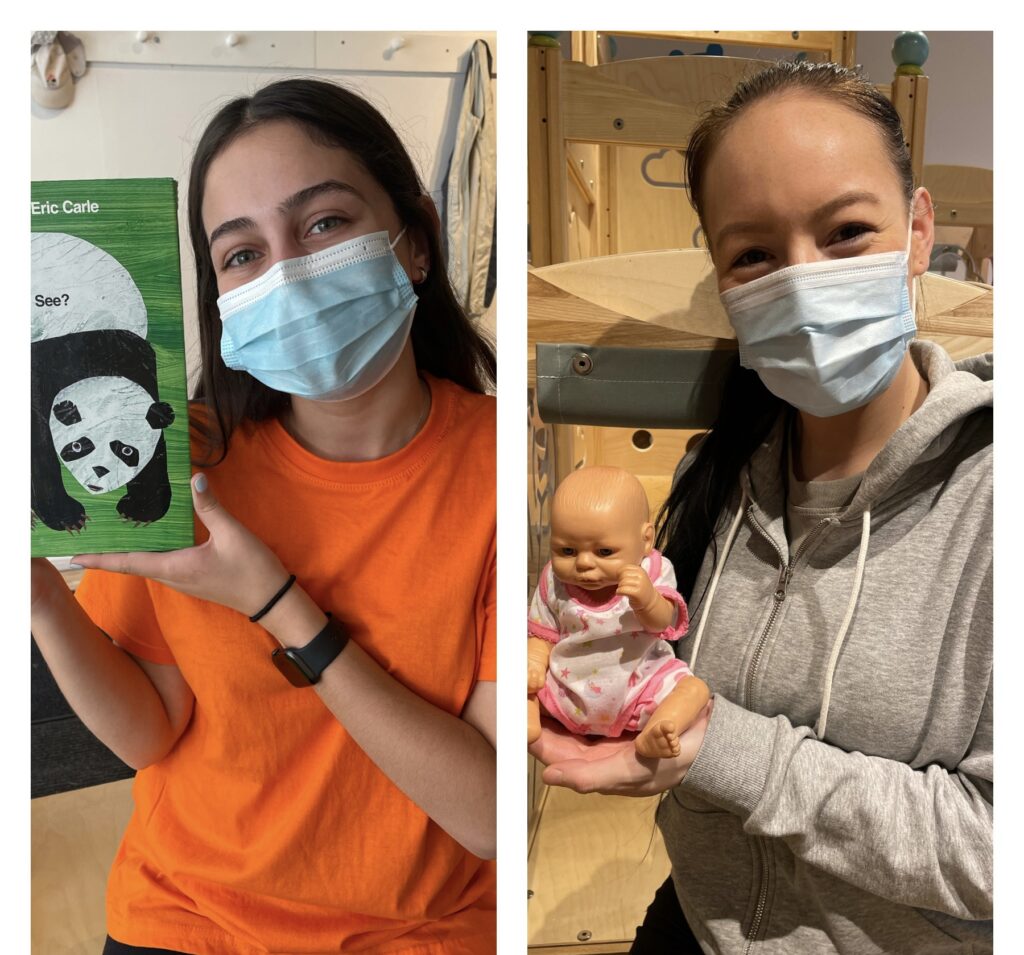 We at Creating Together are thrilled to offer students an engaging hands-on learning experience. We welcome a variety of different areas of studies, and are most frequently joined by students studying early childhood education, and nursing. In turn, students are a deeply valued addition to our Creating Together team and community! 
Read on below to hear from students Samantha (Early Childhood Studies) and Toni (Nursing), who joined us in the Fall of 2022.
"I would like to thank everyone for welcoming me into Creating Together. I did not know much about EarlyON centres before starting my placement here. Together, you and your children taught me what EarlyON centres, specifically Creating Together, are about. They are places that demonstrate the importance of community, it has been amazing to see so many families come together and bond over their children. It has been so interesting to watch your children grow and develop, as well as being able to witness your engagement with your children. I would like to thank everyone at Creating Together for allowing me to learn alongside you all."

-Samantha
"Thank you to all the amazing families I got to work with during my clinical placement
from September to November. I have learned so much about the role of a
community health nurse and feel grateful to have worked with everyone. Creating
Together has taught me about the importance of community in early childhood
development and I have grown so much as a person after experiencing a feeling
of belonging here. I want to especially thank Leah and Zalikha for guiding me
throughout the semester. I hope everyone enjoys the remainder of the year with
their families."

-Toni
Thank you Samantha and Toni for your hard work, and for sharing your warm words! We wish you all the best with the rest of the school year.