Hello families! We hope you are enjoying these last weeks of summer.
We have a staffing announcement to make: our long-time Program Manager, Tanya Jean-Baptiste, is moving on from Creating Together to take on new opportunities. In the 15 years that Tanya has been a staff member at Creating Together, she has led countless circle times, supported hundreds of families and been a positive part of so many children's early lives.
Please join us on Saturday 5th September between 10-10:30am for a Virtual Farewell Party for Tanya. Drop in via Zoom at any time between 10am and 10:30am to say goodbye to Tanya and wish her well. See our Event page for the link to join.
Please message us if you have trouble joining.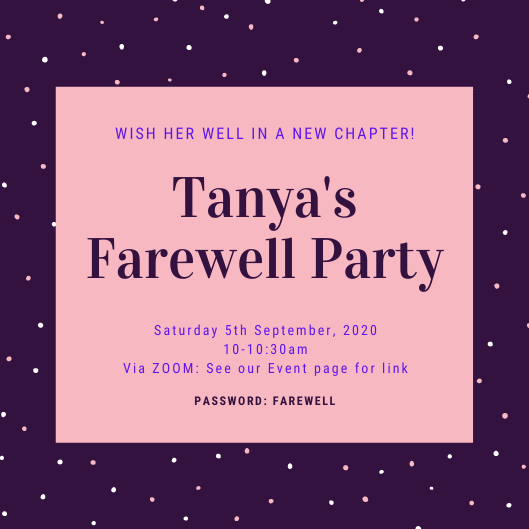 The link to join via Zoom is in our Event page.
Meeting ID: 711 6746 7261
Password: FAREWELL