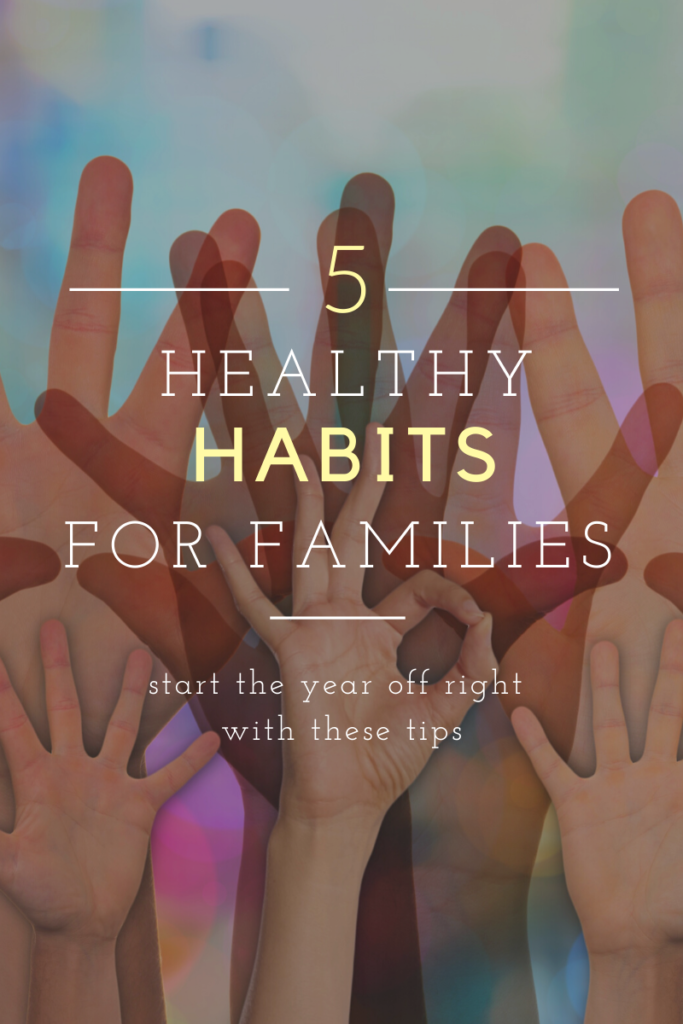 Happy New Year!
A fresh new year can give us all perspective on what might need shifting, and some fresh wind in your sails to set up healthy habits. There's no time like the present!
Tip: To make the most of your efforts, choose new habits that are doable, and take it slow – too much change at once makes it harder to achieve your goals. Enjoy these 5 tips and strategies to get into some healthy habits for you and your family.
1. If you could pick a superpower…
With all this time on our hands, have each family member pick one superpower they'd like to develop by the end of 2021, and support each other to make it happen. Set up challenges, learning goals and check-ins, and take advantage of the plethora of online courseware DIY/ instruction videos.
2. Cutting back on screen time (and not just the kids!)
Most cell phones now have a screen-time tracker, so you can track and limit the amount of time you spend on your screen. Set up some healthy goals, such as no screens after a certain time, no devices by ones bedside, scheduled breaks of fresh air or exercise. Consider replacing screen time with fun family activities such as board games, art projects, or reading time.
3. Exercise together
Get everyone moving to a family exercise plan, with online classes and family hikes. Take a look at these links for nearby hiking trains and bike trails to help you keep active together.
4. Celebrate good food
Sometimes life demands a quick meal, but try to prepare some healthy snacks each week so it's easier to reach for than the chips, soda, or fast food. Cooking together, experimenting with new foods and recipes, and exploring family traditions are what great family memories are made of!
5. Start a Gratitude jar
Every day we face challenges, and gratitude is key:
In positive psychology research, gratitude is strongly and consistently associated with greater happiness. Gratitude helps people feel more positive emotions, relish good experiences, improve their health, deal with adversity, and build strong relationships.

https://www.health.harvard.edu/healthbeat/giving-thanks-can-make-you-happier
Starting a Gratitude Jar can be a great family habit. Decorate a jar, and each day or once a week, give the gift of happiness to your family by encouraging them to talk about and/or write down something they're grateful for.