We are so excited that Glitterbug from the 519 will continue their program with us throughout the Spring and into Summer this year!
What is Glitterbug?
For those of you who don't yet know about this offering, it is a circle time that celebrates diversity of sexual orientations, family configurations, and gender identities that exist among families, with special guests from the 519 EarlyON.
When and How do I Join?
Take a look at the poster below, and click into our  zoom channel at 10am on each of the dates listed below!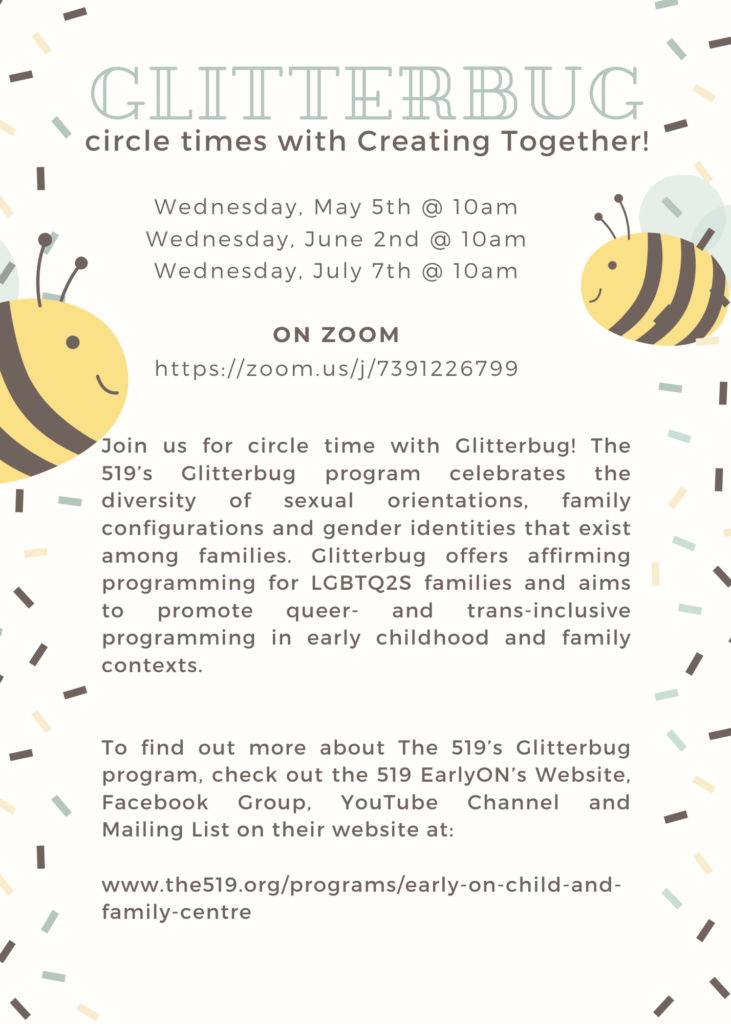 See you there!
Links to the 519 Early ON
If you'd like to keep in touch with this program and others offered by the 519 Early ON, take a look at their Website, Facebook Group, or YouTube Channel, and you won't want to miss signing up to their Mailing List!