All day on October 31st, children poured into Creating Together with their adorable costumes, enjoying the Halloween decorations and activities that the staff put together for them.
Take a look at these snapshots of some of the fun had!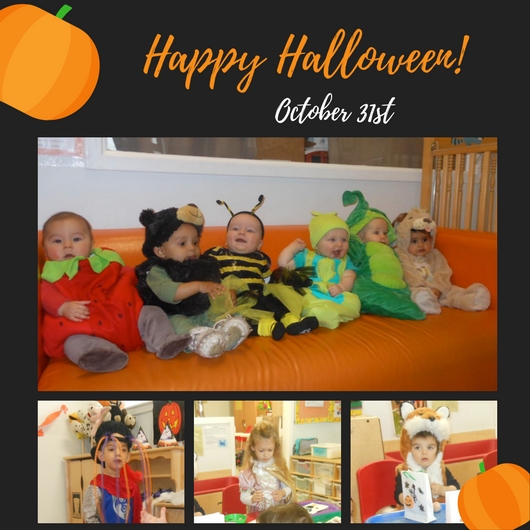 Where did the costume dressing tradition? Like the tradition of carving pumpkins, this is a Celtic tradition, where people would dress in disguise to fool and ward off the spirits, hoping to protect their land through the upcoming winter. The word Hallowe'en is a modernization of "Hallow Eve", a name still used by some older people in Ireland to mean All Hallows Eve, the evening before All Saints Day on November 1. Traditionally, this time of year marked the farmer's festival Samhain, which literally means "summer's end" – it is also the word for November in Irish and Scots Gaelic.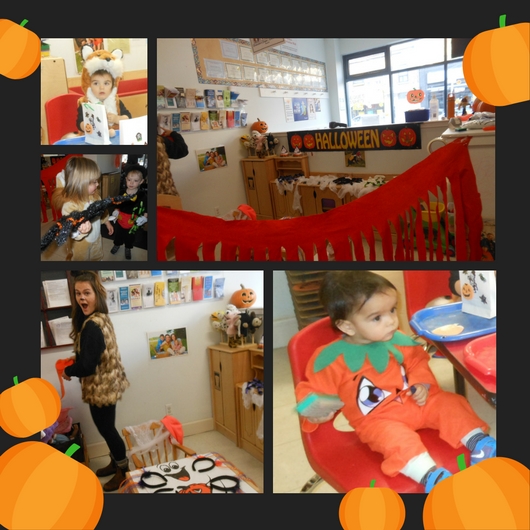 Here's another interesting Canadian fact: The earliest known reference to what is now "trick or treating" in Canada, occurs in 1911, when a newspaper in Kingston, Ontario, reported that it was normal for the smaller children to go street "guising" on Halloween between 6:00 and 7:00 P.M., visiting shops and neighbors to be rewarded with nuts and candies for their rhymes and songs. The earliest known use in print of the term "trick or treat" appears in 1927, from Blackie, Alberta.
References:
http://canadachannel.ca/todayincanadianhistory/index.php/Halloween