Throughout the year, Creating Together has students from learning programs across the city join us for their field placements. One such program is Ryerson's Early Childhood Studies Program, which helps it's students gain the knowledge and skills needed to advance the health and well-being of children in the early years, and for life.
Through this program, students might pursue a career in practice, policy or research, and make a meaningful difference in the lives of children and families from diverse backgrounds. One thing Ryerson is known for, is it's integration of hands-on field practice. In fact, one-third of their program involves linking theory with field practice through placements in various professional settings like Creating Together.
So join us in welcoming Shkurta Aliu, a 2nd year Ryerson Student taking the Early Childhood Studies program. Shkurta was born in Kosovo, and has lived in Canada since she was three years old. She is pursuing her dreams of becoming an elementary school teacher, and is really excited to participate and learn with the children and parents / caregivers at Creating Together.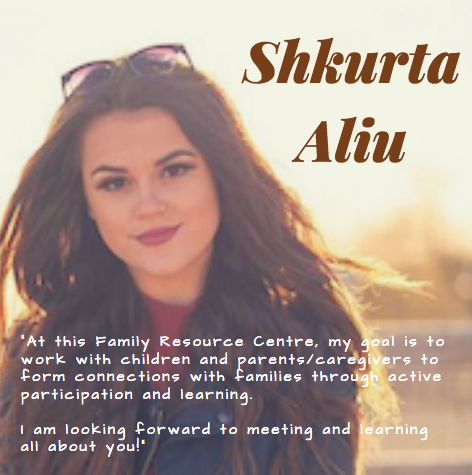 Shkurta, Creating Together gives you a warm welcome! We are equally excited to have you join us over the next few months, and grateful for your help in making the center the best that it can be!