Join us in welcoming our newest addition to the community, Hillary Tang. She joins us from Ryerson University's 4-year nursing program. 
Nursing is a profession that joins the head, heart and hands. Students immerse themselves in real-life situations so they can translate theory into practice and solidify technical, communication, care-giving and teamwork skills." (https://www.ryerson.ca/nursingdegree/our-program/placements/)
The program coordinates over 250 placement opportunities in 35 hospitals and over 200 traditional and non-traditional health settings, and each of the four years of the nursing program requires students to be placed in a way that supports that year's curriculum:
Year One – long-term care facility
Year Two – continuing care, rehabilitation or acute-care
Year Three – community nursing
Year Four – medical-surgical unit, ER, ICU, day-surgery unit, public health or other setting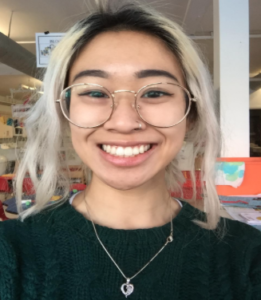 As a 3rd year student, Hillary joins us for her community nursing placement. She will be with us for 3 months every Tuesday and Wednesday, and is really looking forward to meeting each of you.
I am excited to be a part of the Creating Together community and getting to know you and your little one…please don't hesitate to say hello! If you have any questions (about myself, my program, or about health in general), don't be shy to ask away."