This generation, the digital generation, has never known life without a computer or the Internet. Research from the Einstein Medical Centre Philadelphia reported that even by age one, 14% of children are already using electronic devices for an hour a day; this goes up to 26% by the age of two, to 38% by age four, and usage continues to increase with age. When very small children get hooked on tablets and smartphones, says Dr. Aric Sigman, an associate fellow of the British Psychological Society and a Fellow of Britain's Royal Society of Medicine, they can unintentionally cause permanent damage to their still-developing brains. He continues:
Too much screen time too soon is the very thing impeding the development of the abilities that parents are so eager to foster through the tablets. The ability to focus, to concentrate, to lend attention, to sense other people's attitudes and communicate with them, to build a large vocabulary—all those abilities are harmed.
Simultaneous to these findings, NDD, or nature deficit disorder, has become a buzzword over the last few years. Although it's not a recognised medical condition, concerns about its effects on well-being are attracting widespread attention. Richard Louv coined the phrase Nature Deficit Disorder in his 2005 book Last Child in the Woods. He argues that all of us, especially children, are spending more time indoors, which makes us feel alienated from nature and perhaps more vulnerable to negative moods or reduced attention span. Coincidently, instances of ADD and ADHD are increasing as children's time spent indoors and on screens is increasing. Even for children not diagnosed with attention deficits, the fact remains that a disconnection from the natural world results in difficulties in concentration, a diminished use of the senses, and higher rates of mental illness among our children.
How Nature Helps
Getting children outside to enjoy time for free play in natural environments will increase attentions spans, creative thought, and the desire to learn through exploration (https://www.asla.org/ContentDetail.aspx?id=39558). It also helpa their motor, sensory, social and cognitive development – and is great for their general health and well-being (https://www.learningpotential.gov.au/the-benefits-of-outdoor-play).
In fact, "wilderness therapy" has emerged as an alternative treatment for behavioral and psychological problems in adolescents and teens. One study found that "wilderness therapy" was an effective treatment for teens suffering from attention deficit disorder, alcohol and drug addiction, depression, and other behavioral problems. Afterward, patients showed higher levels of confidence, better organizational and leadership skills, and exhibited fewer problematic behaviors (http://www.webpages.uidaho.edu/wrc/Pdf/howwildtherworks.PDF).
7 More Advantages to Nature Play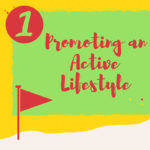 Promoting an Active Lifestyle
Playing outside is fantastic for helping children practise their physical abilities. Exercises such as running, jumping, skipping and playing ball games not only strengthen little muscles, but they can also help with gross motor skills, hand-eye coordination and overall health and well-being. According to Wikipedia, obesity has sent as much as 120,000 people to their graves prematurely. Kids who spend more time with the natural settings are less likely to be obese. The physical activities such as walking, hiking, or playing in nature can keep them active, and also help them shed extra kilos.
---
Self-awareness
Experiencing outdoor play helps your child take risks and learn about their own abilities. For example, they can discover how high they can climb, how well they can balance, how fast they can run and what it is like to roll on grass.
---
Immunity
Children who play more in the natural world fall sick less often than those kids who restrict themselves to the indoor space. Regular exposure to the outside world boosts one's immune system. As a result, a child is able to combat illness better.
---
Imagination
Playing outdoors is helpful for encouraging creative thinking through imagination. Outdoors, children can enjoy unstructured play, where they can make up activities and games on the spot with what is around them – a log can be a pirate ship sailing the seas, or a stick can be a magic wand – or anything they can imagine.
Playing games like 'Hide and Seek' are fun and important for your child's development as they assist with language skills and social and emotional learning.
---
Knowledge
Children who spend more time in nature have better performance in maths, science, reading and social studies (National Wildlife Federation, Back to School: Back Outside (Coyle, 2010). Being outdoors also helps your child connect with nature and the environment around them. You can use the opportunity of going outside together to talk to your child about the natural world. You could discuss how plants grow, the changing of the seasons or how caterpillars turn into butterflies.
---
Optimism
Children who spend a good amount of time outside are more prone to hone positive thoughts. It becomes second nature to them to think more optimistically in life. As a result, they benefit in all areas of life, be it academic or professional.
---
Resilience
Being able to solve problems on their own and the ability to take calculative risks when needed will boost their self-esteem. As a matter of fact, children who are religiously exposed to the natural world are found to be more resilient to high-stress circumstances.
---
Join us for Playtime at the Park!

Research

"Changes in Children's Nature-based Experiences Near home: From Spontaneous Play to Adult-Controlled, Planned and Organized Activities,"  Children's Geographies, 2009
"Last Child in the Woods: Saving Our Children for Nature-Deficit Disorder,"
Richard Louv, 2008
"How Wilderness Therapy Works: An Examination of the Wilderness Therapy Process to Treat Adolescents with Behavioral Problems and Addictions," USDA Forest Service, 2000
Research and White Papers, Children and Nature Network


Resources
Discover the Forest, U.S. Forest Service
"For Forest Kindergarteners, Class is Back to Nature, Rain or Shine" The New York Times, 2009