As recommended by To Do Canada!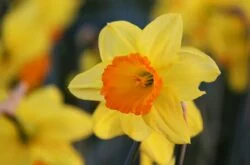 WinterStation at Woodbine Beach
February 20, 2023 – March 31, 2023
The annual public art installations return to the Toronto east end beaches. Set along the waterfront award-winning artists and design firms transform existing lifeguard stations into structures worthy of a visit or two.  This year's theme is RADIANCE. Dress for the weather and the terrain. Then pop up to Queen Street for a a bite to eat or a hot chocolate to warm up.
Lumière at Trillium Park, Ontario Place
March 10, 2023 – May 7, 2023
 Explore the park and experience 16 illuminated installations developed by Ontario artists before stopping by the bonfire to warm up. Utilizing innovation, light and discovery, Ontario artists and creators will "illuminate" the park under a curatorial theme of "renewal", celebrating the change of seasons from winter to spring. Dress warm and wear comfortable footwear for this outdoor experience. Lumière is open daily from 5 p.m. until 11 p.m. with a bonfire hosted on Fridays and Saturdays from 5 p.m. until 10 p.m. More details on their site.
Sugar Shack TO at Sugar Beach
March 11, 2023 – March 12, 2023
This annual outdoor event will transform Sugar Beach into a fun filled weekend featuring all things maple. Two sugar shacks will serve up fresh made maple sugar taffy and there will be all sorts of maple infused food available for purchase. Maple Taffy $3 for 1 or 2 for $5. Cash or Debit only. Live entertainment and interactive activities for all ages. Dress for the weather.
Nature Connection: Signs of Spring Sap Walk
March 26, 2023
Spring has begun! Join us as we explore the forest and learn how maple syrup is made! Please note this is not a sugar bush program.
Downsview Park , 70 Canuck Ave, Toronto
Get The Jump On Spring & Seedy Saturday
March 25, 2023 | 10:00 AM to 4:00 PM
Toronto Botanical Garden's annual Horticultural Open House IS BACK with seed and other garden-related vendors and exhibitors including local horticultural societies, garden clubs, and environmental organizations.
Toronto Botanical Garden, 777 Lawrence Avenue East, Toronto
St Patrick's Day Parade Toronto
March 19, 2023 | 11:00 AM to 2:30 PM
Parade Begins 12:00 PM, line of march lasts one and a half hours at any given point along the route.
Join us for the biggest St Patricks day parade to hit the streets of Toronto.
A community event in celebrating Irish culture history and heritage. The parade has grown to include a number of diverse communities and non-profit groups and is recognized as the largest Irish-themed event held in Toronto. A fun-filled affordable family day.
Bloor St W & St George St to Nathan Phillips Square. Toronto
---
Read More: https://www.todocanada.ca/free-fun-things-toronto-march/