June 14 marks the beginning Canadian Men's Health Week, ending with Father's Day on June 20th. This is a time to bring awareness to health issues that affect men disproportionately and focus on getting boys and men to become aware of problems they may have or could develop, and gain the courage to do something about it.

Understanding Health Issues in Men
Let's take a look at what we know about health for Canadian men. On average, Canadian men live four years less than Canadian women do. They're also more likely to die from diabetes, heart disease and liver disease. Men are less likely than women to engage in healthy lifestyle behaviours to counteract stress. For example, more than half of Canadian men aren't getting enough sleep, aren't exercising enough and aren't eating as healthy as they should. The suicide rate for Canadian men is also three times higher for men than for women, and divorced men are almost twice as likely to commit suicide as married men. 
What Can We Do to Support Men's Health?
Men's Health is everybody's issue – not just men. Encouraging healthy eating, stress reducing activities, positive relationships, exercise, and mental health support when needed are some key things we can all do to help them out. By supporting the men in our lives to do this, we are modelling for the younger generation what it looks like to be a healthy man – setting them up for greater and greater success in life.
Celebrating Father's Day (and Fatherly Figures)
Being thankful for the fatherly figures in our lives is so important. Men's Health Week is always the week prior to Father's Day – a time of year where we honour our fathers and fatherly role models. To help mark this time, we invite you to consider how you'll give gratitude to your father, or to the amazing man who guides you in your life. And, for the parents out there, we invite you to join us helping your child create a Father's Day craft with Creating Together Staff, and also to enjoy some books with your child to help them honour this special relationship in their lives.

For your little one's Father's Day craft, gather the supplies listed below and tune into our Facebook page on June 18th (whenever you're ready – it will be pre-recorded for you to enjoy at your leisure!) and get ready to make "Paper Plate  Scratch Art" and a "Paper Shirt Card" for that special man in their world 🙂
Paper Plate Scratch Art
Supplies:
paper plate or construction paper,
crayons,
black or any dark colour paint,
toothpick to scratch
Paper Shirt Card
Supplies:
construction paper,
pom poms,
marker
Modelling and Teaching the Qualities of a Good Father and Husband
It is important for our children to have healthy father figures in their lives, and it's also important that they be exposed to healthy father figures in stories as well. So often in cartoons and movies, the father figure is incompetent or non-existent. It's through this modelling that we teach our children about the qualities of a good father, a good husband, a good friend. Check out this list of recommended books, and/or tune into our Facebook page to read along with us these Father's Day Books:
My Dad by Debbie Bailey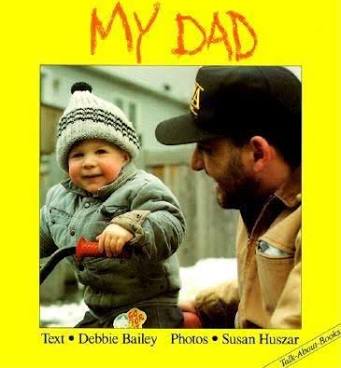 My Daddy and Me by Amy E. Sklansky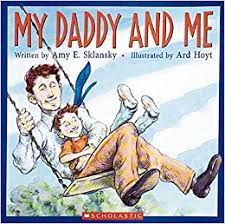 Hooray for Daddies by Gayla Amral