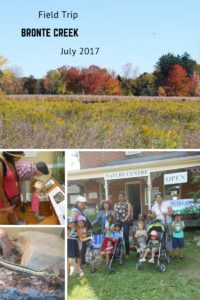 In July, Creating Together took it's annual field trip to Bronte Creek, a Provincial Park in Oakville that offers trails, children's farm, huge 1.8 acre pool, playground, and seasonal programming to help connect kids and families to nature. Children, parents and caregivers enjoyed a beautiful day of connection in nature, creating memories that will last a lifetime.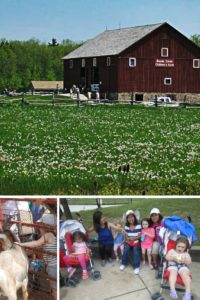 We all see the joy on a child's face when they go to the park or the beach – but did you know that children today spend less time outdoors than any other generation in human history? A new term was coined in 2005 as "nature deficit disorder", as a way to describe the cost of this alienation from nature. An expanding body of scientific evidence suggests that nature-deficit disorder contributes to a diminished use of the senses, attention difficulties, conditions of obesity, and higher rates of emotional and physical illnesses. Research also suggests that the nature-deficit weakens ecological literacy and stewardship of the natural world. These problems are linked more broadly to what health care experts call the "epidemic of inactivity," and to a devaluing of independent play (Children's Nature Network).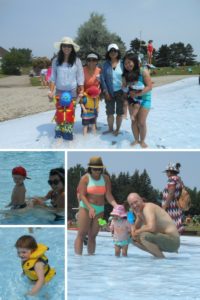 Researchers and natural environmentalists have been studying the effects of exposure to nature on children, and have found some interesting results: Engagement with nature has huge benefits for children physically, mentally, emotionally, and socially.
For instance, Adams & Savahl (2017) discovered it has a significant influence on children's emotional and social well-being, while Pensini, Horn, & Caltabiano, (2016) discovered that early exposure to nature improves one's mental health as an adult. Would you like to help improve your child's short-term memory and ability to focus? Another study shows that being in nature for extended periods of time promotes the development of attention skills, while protecting against inattention-hyperactivity symptoms such as (Ulset, Vitaro, et al, 2017). There are also a number of physical benefits, such as improved vision, and reduced risk of obesity.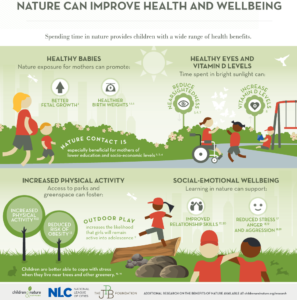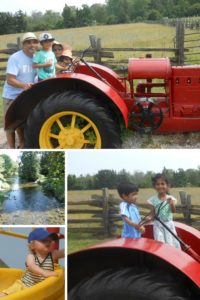 Here are a few other places in Toronto you might want to check out to foster more connection in nature:
Visit Evergreen Brickworks, which offers free shuttle buses from Broadview Station, and excellent children and family programming: https://www.evergreen.ca/get-involved/evergreen-brick-works/
Enjoy one of the free outdoor festivals or concerts offered at Harbourfront Centre: http://www.harbourfrontcentre.com/
After being closed due to flooding, Centre Island is now opened, offering a range of fun activities for children and families: http://www.centreisland.ca/
Spend a day in High Park, enjoying the trails, trainride, castle playground, zoo, and splash pad: http://www.highparktoronto.com/
Nature Resources and Activities for Children: