Creating Together has some fun art activities planned this month, to help families get their art on!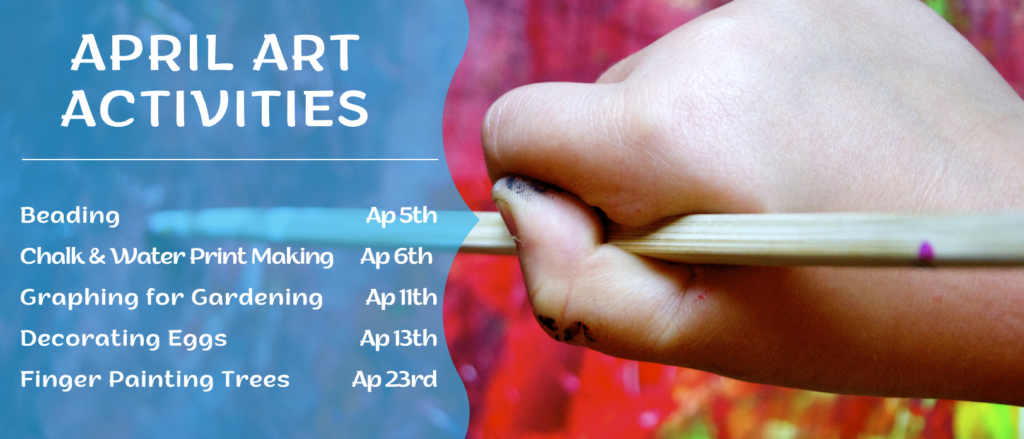 Apart from the apparent fun that's ready to be had when exploring art and culture, there are so many developmental benefits of art for children as well:
Motor Skills: According to the National Institutes of Health, developmental milestones around age three should include drawing a circle and beginning to use safety scissors. Did you know that many preschool programs emphasize the use of scissors because it develops the dexterity children will need for writing?
Language Development: Making art gives children opportunities to learn words for colors, shapes and actions. As they get older, children use more and more descriptive words to discuss their creation or how they feel about them.
Decision Making: Over the process of creating art, children need to carry out a number of decisions and choices, and this skill can help them in other areas of life. The act of exploring, thinking, and experimenting can't be underestimated!
Visual Learning: Children are very visual, taking in information and cues from pictures or objects and learning from what they see are the building blocks for reading, drawing, and sculpting!
"Parents need to be aware that children learn a lot more from graphic sources now than in the past. Children need to know more about the world than just what they can learn through text and numbers. Art education teaches students how to interpret, criticize, and use visual information, and how to make choices based on it."

Dr. Kerry Freedman, Head of Art and Design Education at Northern Illinois University.
5. Cultural Awareness: Especially in cities like Toronto and neighbourhoods like Parkdale, we live in a very diverse community. When looking at a piece of art or cultural piece, try to have a conversation with them to help them see the choice or point of view an artist is portraying.
6. Academic Performance: In an article by the Art and Music Centre a student involved in the arts is:
4x more likely to be recognized for academic achievement.
4x more likely to participate in a math or science fair.
3x more likely to win an award for school attendance.
3x more likely to be elected to class office.
Did you know that lower income or socioeconomic students experience even greater benefits from the arts? It's true: Low income students highly engaged in the arts are more than twice as likely to graduate compared to their peers with no arts education, and have a 5x lower dropout rate!
So what are you waiting for? Make a plan to come by for some creative art time this month!