Here's a MESSY outdoor art project to try out with washable kids paint – and don't forget a paint shirt!
Try it on canvas & add a pop of colour to your home!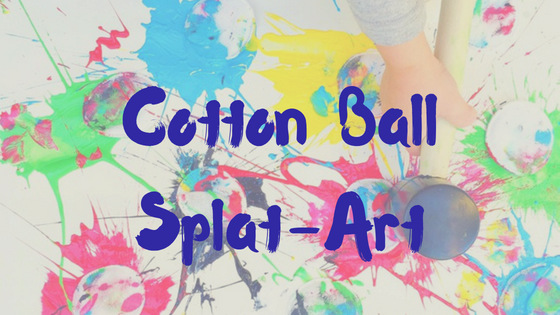 You Need
Washable Kids Paint
Rubber Mallet
Butchers Paper
Cotton Rounds
To Make
Step 1. Lay out a large sheet of butchers paper, ensuring to cover a large area! (Things are about to get real messy!)
Step 2. Place blobs of paint (about half the size of the cotton round) over the paper and cover each blob with a cotton round.
Step 3. Now comes the fun part! Swing your mallet and smack it into the cotton round!
Step 4. Once you're finished, remove the cotton rounds and allow to dry. Now you're ready to hang your splatter masterpiece!