The parents, caregivers, staff, and especially the children of Creating Together would like to give a shout out to Emily, and huge gratitude for what she has given to our community during her internship with us all over the last couple of months. As you can see, Emily engaged with the children in a beautiful way, and they really took to her. She also made sure to connect with parents, connecting them with resources and support while she was here supporting our programs. Emily's placement with us ended this month, and while we are sad to see her go, it has been wonderful to have her share her knowledge, compassion, and love of children with the Creating Together community.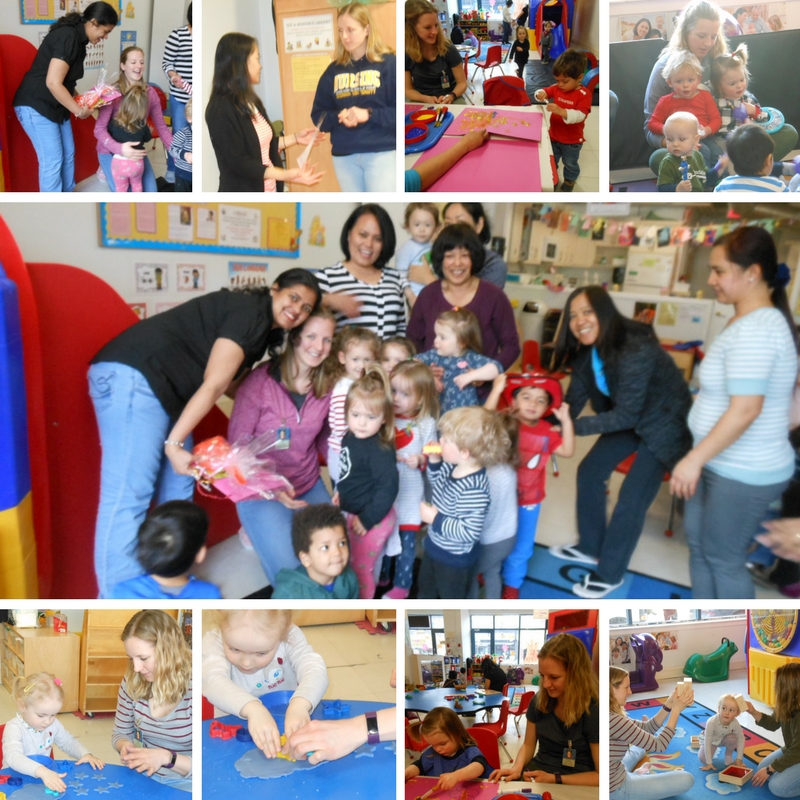 We would also like to share with you some of Emily's last words:
I have a learned a lot this semester at Creating Together. I learned the importance of being at the child's level, because it is important for me to have eye contact with them and be at their level when playing. I also learned the importance of family-centred care. Since Creating Together is not a day care, parents come and interact with their children, have a chance to interact with other adults, and also allow their children to interact with other children. It is important for children to have different environments of play and also to be able to make connections with their peers and learn certain behaviours. I will go on to my next placement or future job with these concepts in mind.

Thank you for having me!
We are sad to see you go, Emily, but certainly wish you all the best as you complete your program at Ryerson.
Farewell, and thank you Emily, for all you have given!