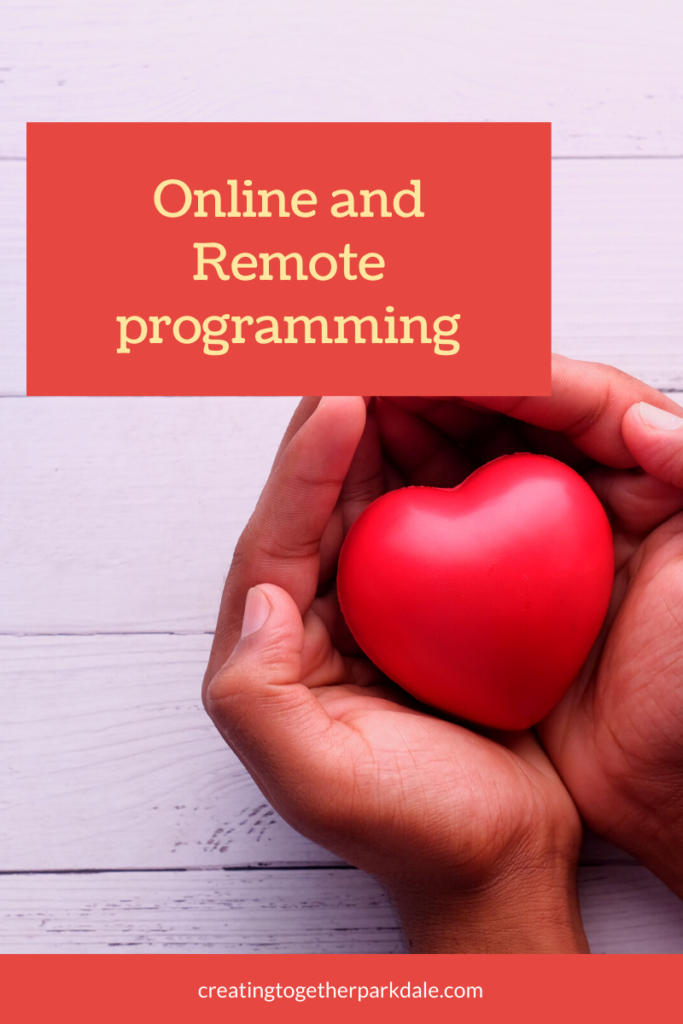 Online and remote programming is a lifeline for families right now. Trust us when we say – we understand how difficult isolation can be.
People placed in quarantine or self-isolation may experience a wide range of feelings, including fear, anger, sadness, irritability, guilt or confusion. They may find it hard to sleep. Some people might feel relieved. Humans are social creatures and need connection to others to thrive, which can make isolation challenging.

https://www.camh.ca/en/health-info/mental-health-and-covid-19/quarantine-and-isolation
The following suggestions may help you through this challenging time – we want to emphasize to all of our families that we are here to continue offering support to families while they stay home.
Online Support
Please see our virtual programming in the poster below, and craft a routine that can support your rhythm, wherever you are at.
Tips:
For Zoom on Mondays, Wednesdays and Fridays, all you have to do is open (click) on the zoom link, and follow the instructions that Zoom provides for downloading the app onto your device. Here's the link to join us: zoom.us/j/7391226799
For Facebook circle time on Tuesdays and Thursdays, just sign onto our Facebook page here and watch the session live with us! Here's the link to join us on our Facebook page: https://www.facebook.com/CreatingTogetherParkdale
We do highly recommend you try and come to the live programs, as it can be a more interactive experience both for you as well as you child. At the same time, if you can't make it to the program then do take a look at the recordings posted on our Facebook page, to have it benefit you at the pace you can manage.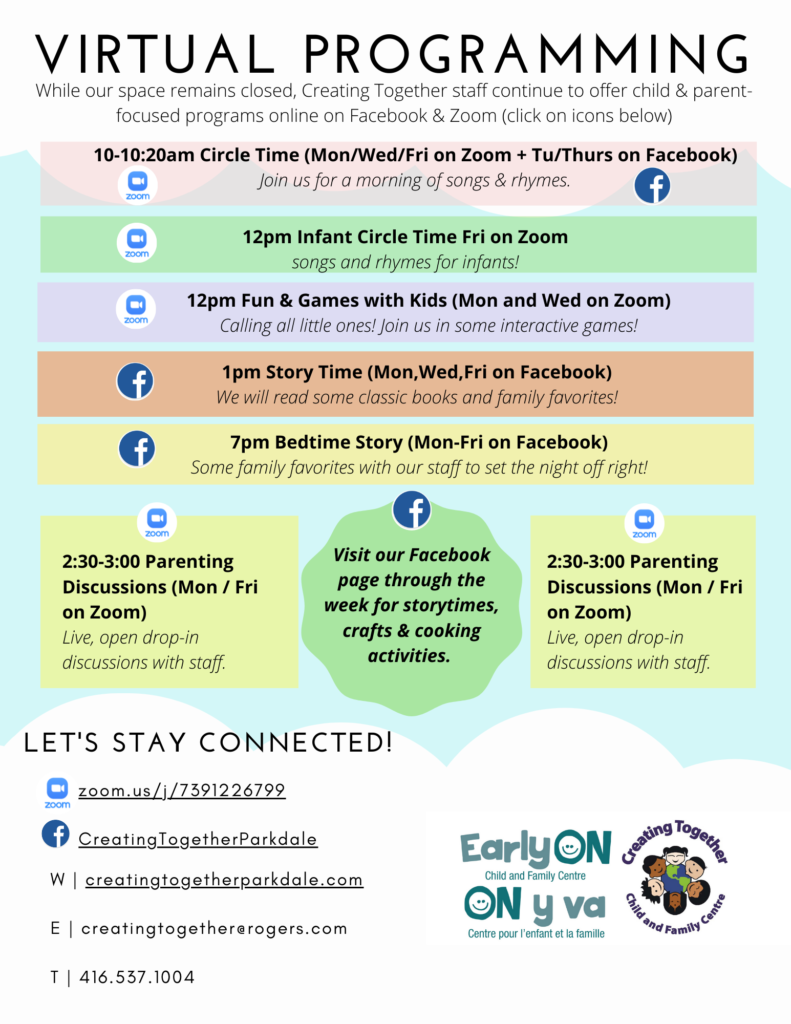 Remote Support
Creating Together now offers remote support through some curb-side pick-up options, with delivery available on request:
food packages,
craft and activity supplies to supplement our online programming,
printed resources.
Telephone Support
We are also ready to talk, so please don't hesitate to reach out at: (416) 537-1004 if you need access to resources, advice, and support.