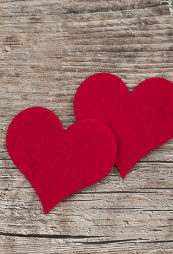 Self-esteem and confidence is important to nurture in children. It instills a growth mindset, resilience, and the ability to both act responsibly and take accountability for one's actions. On the other hand, a poor self-esteem can lead to feelings of frustration and sadness, a loss of interest in learning, and becoming withdrawn / non-committal.
So how do we cultivate Self-Love in our children? Well, according to the Child Development Center in Illinois, here are five simple yet important steps that parents and teachers alike can take to build self-esteem:
Listen to and acknowledge your child's thoughts and feelings.
Create situations that help your child experience success, not failure. Set clear and appropriate expectations, offer reasonable amounts of help, provide adequate incentives and remove obstacles.
Give your child a feeling of reasonable control over their life.
Reinforce that your child is lovable and capable.
Show your child that you have a positive view of yourself.
(https://www.chhs.niu.edu/child-center/resources/articles/self-esteem.shtml)
Self-Love Programming This Week at Creating Together
This week Creating Together is focusing it's programming on Self-Love, to offer some stories, songs and tools to move the children of our community in the right direction. Apart from our regular science, craft and movement activities, join us for some of these experiences, designed especially for our theme!
Circle Time: Join us Monday and Wednesday at 10am on our Zoom channel for live songs and rhymes about self-love, with a special focus on infant circle time on Friday at noon (also on Zoom).
Storytime: Read along with us through our Facebook page at noon on Monday, Wednesday or Friday for stories of self-love. For example, this Monday Leah shared "I Am Perfectly Designed" by Jason Brown and his Father Karamo Brown (author reading below as well), "One Love" by Cedella Marley (Bob Marley's daughter!).
Glitterbug Guest Circle: This Wednesday (and the first Wednesday of every month, join us for a live virtual circle time with special guest Jerry from Glitterbug at 10:00 am on Zoom: zoom.us/j/7391226799.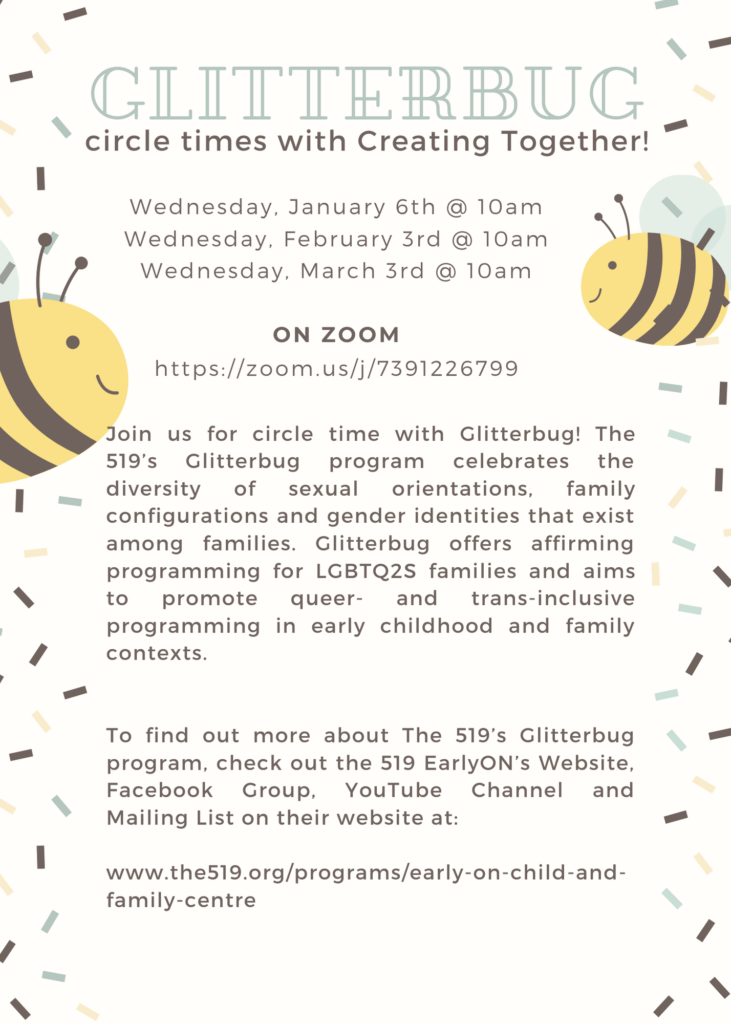 Parent Drop-In Discussion: On Monday and Friday at 2:30, join us on Zoom for a live drop-in parent discussion.
Enjoy the week families, join us if you can, and please reach out to our staff if we can help you with any resources – We are here to help!
Resources: