Here's a craft to get you outside, go on a hike, collect some beautiful and interesting textures from nature and start painting!
These DIY nature paintbrushes are great for toddlers, preschoolers and also for older kids.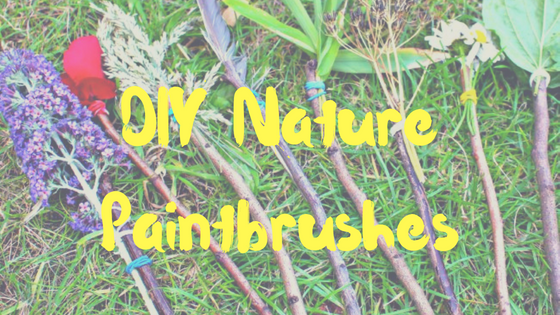 You will need:
Sticks (1 for each paint brush)
Lots of interesting pieces of nature
Elastic bands (or string)
Poster paint
Large roll of paper
Collecting your nature for this activity is half the fun: find different textures and patterns, talking about what will make good prints.
How to make your paint brushes:
Attach a piece of nature to each stick using an elastic band or a piece of string. Start by attaching the string or band (not too tight), and then slide your nature selections in.
Time to Paint!
Lay out a roll of paper and 2-3 pots of paint with different colours in them. Experiment and play with the different patterns and textures each of the paintbrushes can create – dab, sweep, poke…and have FUN!